Say "Happy Mother's Day!" with a solid 18k white gold 29mm Rolex Masterpiece with factory diamond bezel & factory white mother of pearl dial. This specific watch is available right now at a major discount. The retail price of this watch is $36,500! This watch is available today for $14,500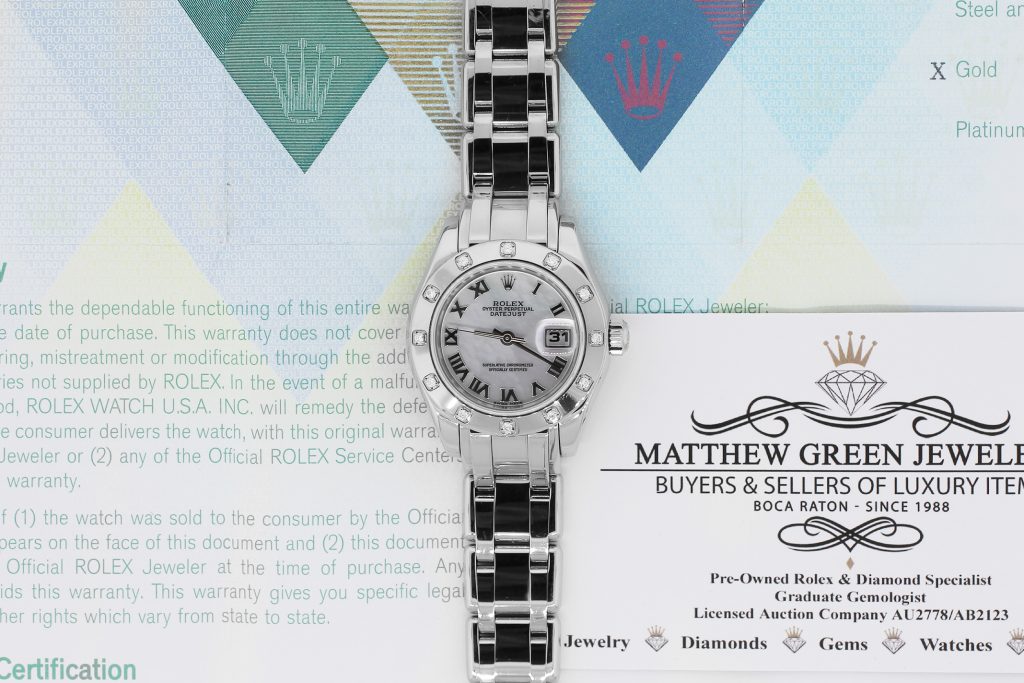 You can't go wrong with Chanel! Mothers Day gift guide is an 18k yellow gold Chanel Mademoiselle with black leather Chanel strap secured via interlocking 18k yellow gold Chanel clasp. Take a closer look at this stunning Chanel accessory by clicking the title. It's factory mother of pearl dial splashes color & light on it's sophisticated black Deco design. Available for $3,500. Not a bad deal for something originally sold for $8,500.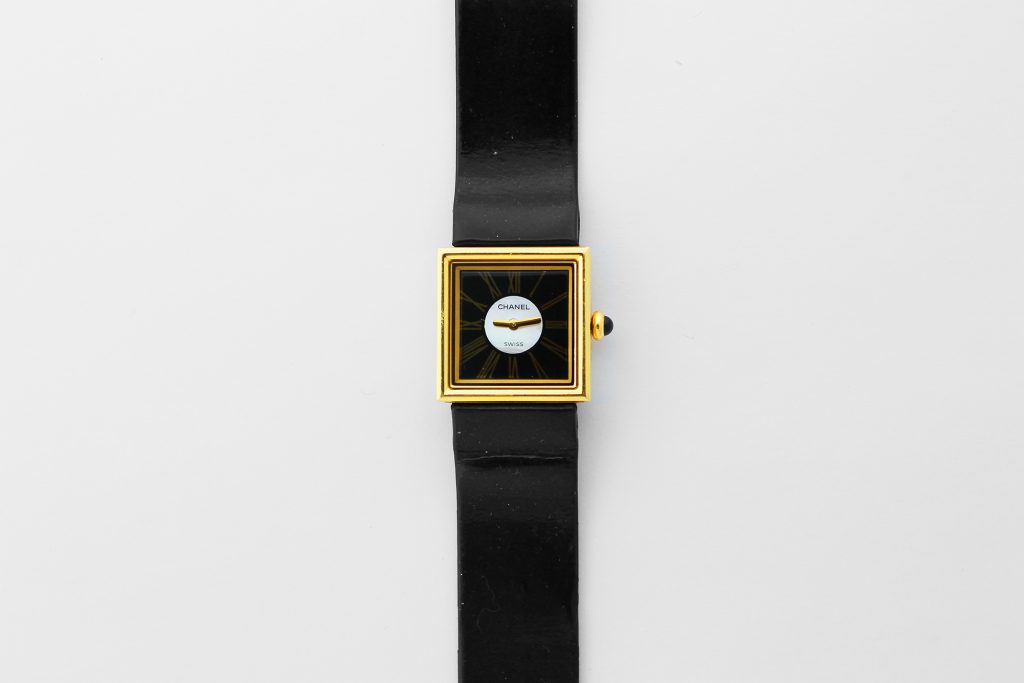 The Rolex Day-Date is a beloved solid gold dress watch worn by many. When fitted with a white Rolex factory mother of pearl diamond dial this solid gold president becomes the perfect companion for an elegant lady. With an original MSRP of $36,150, Matthew Green Jewelers is proud to offer this watch at wholesale price point of $24,500.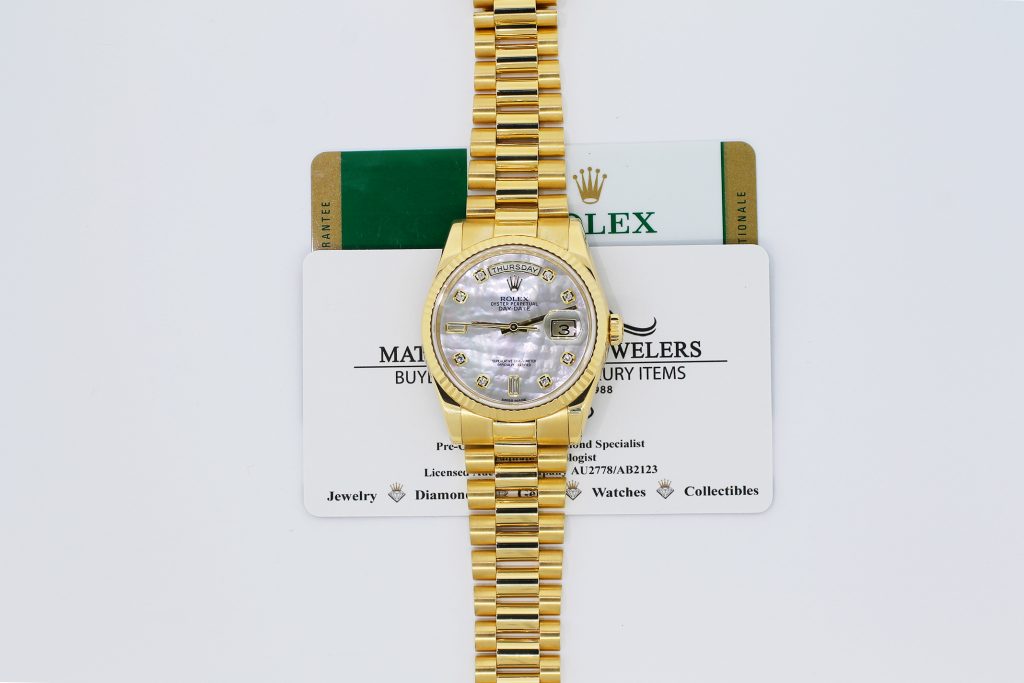 Mother's have a certain balance in life that's rare to find. Loving but strict. This watch may be as rare as their beloved attributes. A Patek Philippe double signed due to a Tiffany & Co. retailed model. 18k yellow gold & perfect in size. Not too small & not too big. 32mm to be exact! Make her dreams come true with elegance beyond compare. This watch is available for $10,000.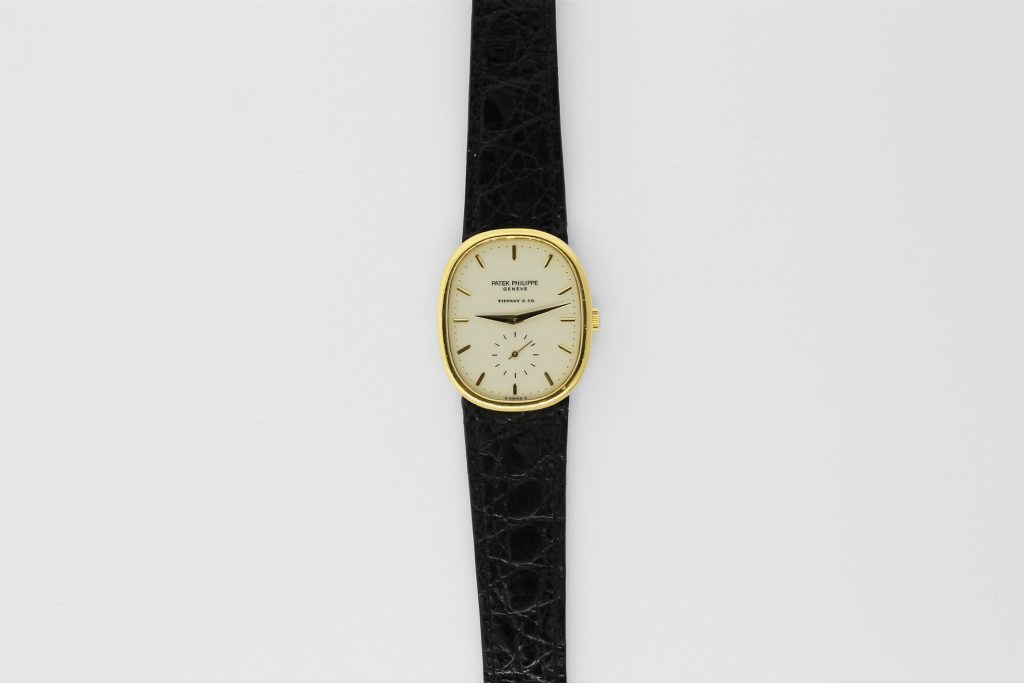 The factory diamond dial by Rolex shows how diverse each model line can be when dress up by their master gem & diamond setters. This 41mm Rolex Datejust II originally retailed for $14,000 but can be purchased pre-loved for $11,000.

Feel free to contact Sales@MatthewGreenJewelers.com with your questions regarding a wristwatch.